The anime genre category of isekai has been a integral part of anime for quite some time. The popularity of the genre received more notoriety when Sword Art Online made its debut.
Sword Art Online follows the main character, Kirito, as he gets his hands on a new game called Sword Art Online, SAO, that is an advanced immersive game that uses a system called dive technology that essentially puts the players conscience inside of the game.
All seems well, until the game creator announces that every player is now stuck inside the game and that the player must play the game to survive. The ultimate goal was to beat the game and escape.
This anime lead to a more popularity with the isekai genre and put people's minds into a philosophical and psychological outlook into the idea of the consequences of escaping into another world and living a completely different life.
An early anime that was an early entry for the genre was ".Hack Sign." It is similar with a lot of the isekai genre with the main character playing as his/her video game character and creating a life within that game. Though it was an early isekai, it still claimed large popularity and viewed as a classic.
According to Urban Dictionary, isekai means "another world" in Japanese. It usually refers to stories that involve the main character being transported into another world by being reincarnated, summoned, or sent by a god. The settings of isekai's usually gravitate around medieval fantasy with swords and magic.
Similarly, isekai stories revolve around a common origin story for the main character on the ways that they end up in the fantasy world.
Regarding reincarnation, either the main character has died from some tragic accident or has died from over work exhaustion., a common reality in the Japanese business world.
With the transportation method, the character either is summoned through a spell from the fantasy world, wakes up in the world unexpectedly, or walks through a portal.
Being placed by a god, either that character has died or awakens in front of said god to complete a task given to them by the god.
The ways that the main character could end up in this fantasy world could essentially be infinite, but all center around a person winding up in a world completely different from their own.
But is that not what is most enjoyable about isekai anime, the endless possibilities of worlds and imagination.
__
Personally, anime as a whole are enjoyable, but isekai anime hold a unique fascination unlike other genres of anime. It may have to do with the many different worlds, the different concepts of magic and mythology, and the many different types of characters and personalities.
With isekai anime, the idea of escaping into a world far unlike your own is like a dream come true. Like previously said, the philosophical and psychological concepts that present themselves in isekai anime vary and not every concept is positive.
The psychological impact on the characters minds being transported into a new world far from their old life can be a shock too hard to handle or a relief from the stress induced work life to a stress free fantasy life.
A favorite isekai anime that I really fell in love with is Arifureta: From Commonplace to World's Strongest.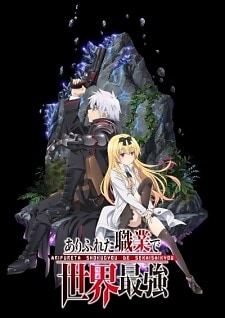 In this anime, not only does the main character get transported to another world but the entire class. The class was transported to another world to become heroes and protect a kingdom from monstrous threats.
As the class was exploring a dungeon, the main character was betrayed by a classmate and sent plummeting into the lower areas of the dungeon. There, he had to learn to survive the best he could so that he could make it out alive.
The psychological trauma that the main character endured while in the lower depths of the dungeon, alone, left his mind warped, and his once kind and sympathetic personality now to a more brutal and self-preserving.
The point is that, isekai anime can be light hearted, but then dark. The plethora of story ideas and possibilities that an isekai anime can be is endless.
From romance isekai like In Another World with My Smartphone,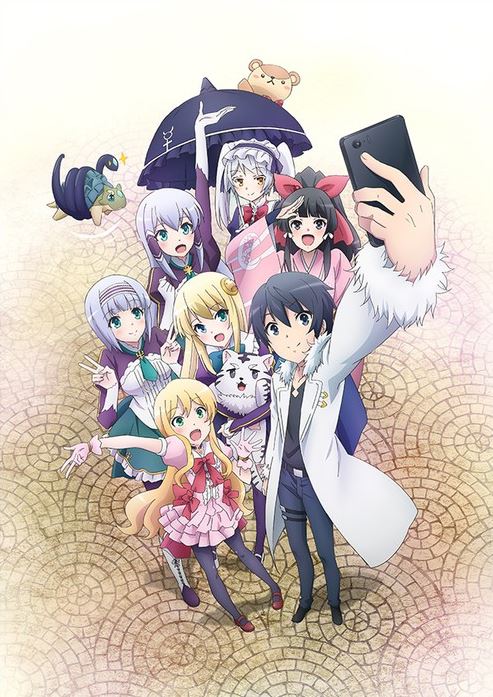 …to adventure fantasy isekai like That Time I Got Reincarnated as a Slime.
From a long isekai series like Inuyasha,
…to a short isekai series like A Wise Man's Grandchild,
…essentially there is an isekai anime for just about anyone. And that is what is great about the isekai genre, at least I think.
The opportunity of being able to start over and live a different life in a different world, is like living in a world of your favorite movie or series. To have a second chance at a new life, with the memory of your old, and to see a new world with open eyes can be a calming and blissful experience.
Almost every night, I think and dream of living in the worlds that I create for my stories or the worlds of my favorite shows and wish for a different life in those worlds.
___
Whether you are into anime or not, the idea of traveling to a different world or time period in the current world sounds like a nice change of pace from a regular life.
___
Thank you for reading.
I do not own any of the images.